The Governing Board has approved CEDR 2017-03 in which the latest research in the areas of noise reducing pavements, noise barriers, and cost-benefit analysis (CBA)/cost-effectiveness analysis (CEA) was comprehensively reviewed and assessed by CEDR Task Group I6 (Road Noise).
The main objective of this research review was to collate results and make the latest innovative research findings as well as the main conclusions from previous CEDR noise task groups available to CEDR member countries.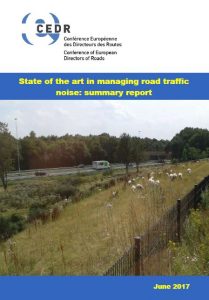 CEDR Report 2017-03  complements the previous publication of three Technical Reports on pavements, barriers and cost-effectiveness/cost-benefit analysis.